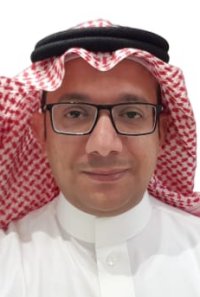 Name:
Dr. Adel Saad Assiri
Position:
Head of the Department of MIS
Academic rank:
Associate Professor
CVs:
https://kkuin.kku.edu.sa/kkuin/cv/...
Message from the Head of Department:

In the name of Allah and prayer & peace be upon the Messenger of Allah. The College of Business is considered one of the most important faculties in the universityecause of its direct and strong links with the job market. The Department of Management Information Systems (MIS) is one of the new departments in our college. 
Our department is planning to establish itself as one of the leading information systems disciplines in the country within the next few years. The department excels with professionally experienced & specialized faculty members. It has a contemporary syllabus to adapt to the dynamic nature of the prevalent business & technology. The department enriched with multimedia classroom facility, Central Library, Seminar rooms, Computer lab, WIFI facilities & an IT Club. 
We thank everyone for the valuable support in bringing us where we are now.
Dr. Adel Saad Assiri
Head of the Department of MIS
Former Heads of the Department: